Biomedical Engineering / AgTech / Aerospace Landing Hub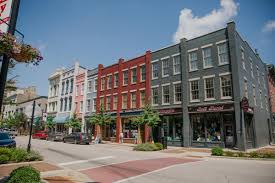 The major industries of Indiana are manufacturing, agriculture, mining and service industries. Although car and car parts have been the number one exported product out of Indiana for years, pharmaceutical sales is the fastest growing industry.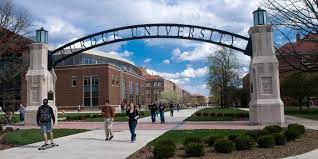 At Purdue University, the Weldon School of Biomedical Engineering is a leading biomedical engineering enterprise with recognized education and translational research programs. 
The Weldon School fosters strong academic, industrial and clinical ties that create a dynamic and uniquely productive environment for experiential learning and technology development. Through rapid expansion, the Weldon School is solving an expanded set of healthcare problems and improving the lives of patients worldwide.
Technology Transfer and Entrepreneurship:
- 100+ U.S. patents, over half licensed to company partners
- $30M+ licensing royalties over the past two decades
- 25+ companies started; $75M+ venture capital raised
- More than 6 million patients worldwide directly helped
Dynamic and Growing Faculty:
- 30+ core faculty members; 12 hired in past 5 years; actively recruiting
- 25% of faculty are women
- 12 NSF CAREER awardees and 12 AIMBE fellows
- Recognized by NIH Pathfinder and PECASE Awards
State-of-the-Art Facility and Endowment:
- $25M, 91,000 gsf Martin C. Jischke Hall of Biomedical Engineering
- $18M, 30,000 gsf Innovation Wing opened this fall
- $10M endowment from Weldon family created first named engineering school at Purdue
The Purdue Center for Commercial Agriculture Crop Basis Tool is a web-based tool that provides access to weekly historical and contemporaneous corn and soybean basis data for local market regions in the eastern corn belt. https://purdue.ag/cropbasis
The Center for Commercial Agriculture's website is a collection of research based articles, videos and decision tools, designed to help agricultural producers be more strategic in managing their operations. https://purdue.edu/commercialag  
The Center for Commercial Agriculture offers several free webinars throughout the year. The webinars focus on topics that include crop outlook, business climate, farmland values and cash rents, USDA reports and more. Each month the center also provides an Ag Economy Barometer video, which highlights some of the drivers of producer sentiment. Workshops are offered each winter on key management topics. 
The 2020 workshops focused on crop marketing & farm finance and decision making for the Farm Bill. Now in its 53rd year, Purdue University's Top Farmer Conference is one of the most successful and longest-running management programs geared specifically for farmers. Each year, the conference addresses timely topics that are relevant to the decisions farmers are making and the challenges they are facing. The Purdue Farm Management Tour provides an early summer tour of innovative Indiana farms. Host farmers share their keys to successful farm management and explain how the management of their operations is changing in response to the ever-evolving agricultural economy. 
Moreover, the Center for Commercial Agriculture has developed an on-farm internship program that pairs student interns with host farms. The interns gain on-farm business experience on progressive commercial farming operations and they work on a business-focused project jointly determined by the farm manager and a Purdue faculty member. 
For 75 years, the School of Aeronautics and Astronautics has been leading innovation in aerospace engineering. It has cultivated discovery-seekers and nurtured explorers. It has built facilities with capabilities to deliver unique-in-the-world measurements. It has graduated 16 astronauts of Purdue University's "Cradle" of 25. It has grown to world prominence in education and research, establishing a tradition of excellence created by dynamic faculty and students who achieve what few thought was attainable. It has been developing a Mach-8 quiet wind tunnel, which will be the first facility of its kind capable of collecting data at speeds greater than Mach 6. It has been creating a research and test facility to explore, develop and test unmanned aerial systems using a state-of-the-art motion-capture system that will be the largest in the world. It has been utilizing the unmatched capabilities at Maurice J. Zucrow Laboratories to advance unique propulsion capabilities and more. Finally, it has been forging new paths in access to and exploration of space with the Cislunar Initiative.
*** Initital industry focus with ENRICH in the USA: Biomedical Engineering, AgTech and Aerospace ***